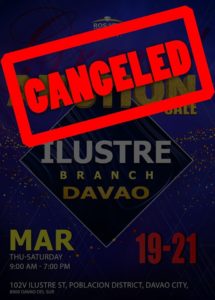 TO OUR VALUED CUSTOMERS,
As the local government of Davao City announced that any mass gatherings shall be prohibited due to the ongoing COVID-19 outbreak. Davao Ros-Ver Pawnhop/ New Pag-Asa Pawnshop has decided to cancel the upcoming Davao Grand Auction schedule on March 19-21 at Ilustre Branch. This is part of our precautionary measures to limit the number of the crowd coming in. The safety of the customers and our employees is our top precedence .
For other auction sale events for this month, further information/announcements will be posted as soon as possible.
All branches are still open for business for any desired transactions.
Stay safe, mga suki.